Grand King Fireplace Suite
Your travels have brought you to the Southern Appalachian Mountains, with unparalleled views and displays of natural splendor. Within the scenic small town of Highlands, North Carolina is the luxurious comfort of The Park on Main®, a pet-friendly hotel.
Discover true mountain indulgence in our Grand King Fireplace Suite, designed for royalty and featuring a fireplace in the living room. Sleep on high thread-count Italian sheet and wander across buttery-soft and heated Italian marble tile floors for your morning cup, brewed to perfection from your percolating Keurig coffee maker. It's this sweet ambiance, marvelous amenities and gentle lifestyle that you deserve.
Step onto your very own terrace or balcony to admire at the courtyard's lavish garden. Perhaps you would like to enjoy a relaxed stroll amidst the courtyard fountains, an activity you and your pet will equally appreciate. You're living the good life, and your pet can enjoy it all with you with an accompanying bowl and bed provided upon arrival.
Your Grand King Fireplace Suite has a separate sleeping quarters in addition to a living area with a queen-size sofa sleeper. In addition, this suite has a claw foot tub along with a stand-alone shower, a half bath located off of the living area and 2 balconies. This elegant 24-suite hotel even caters to your pet's tastes with water and food dishes.
Gallery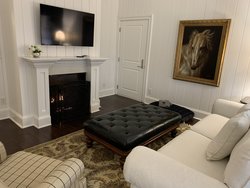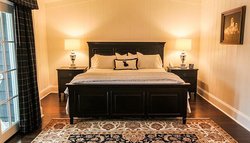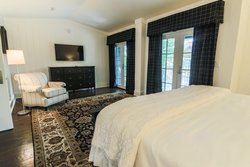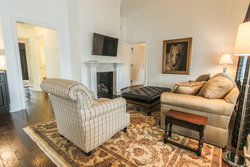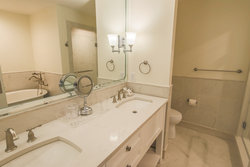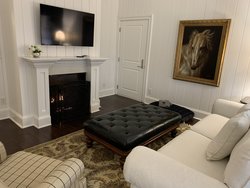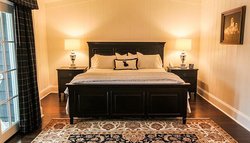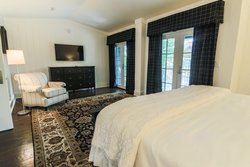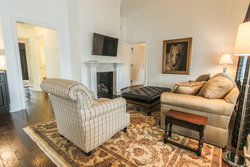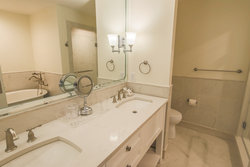 Amenities
Continental breakfast
Flat screen television
Free WiFi
Garden Terrace
Hairdryer
Keurig coffee maker
Living room
Refrigerator
Shampoo and toiletries