Queen Suite Mezzanine Level
After arriving at The Park on Main®, you slowly enter your Queen Suite Mezzanine Level room, and you pause to take in the elegant comfort and the gentle sophistication in this 24-suite luxury hotel. The thought echoes in your head: This is elegant and refined luxury accommodations at their best.
Everything is here: Rustic and plush with amenities designed with royalty in mind. Sleep in high thread-count Italian Frette sheets and stroll casually across buttery soft, heated Italian marble floors in the bathroom. As dawn peers mischievously into your room, sip on some hot java brewed to perfection from the percolating Keurig coffeemaker in your suite.
This is the definition of luxury, contained and expressed in your very own Queen Suite. This is your time. Our Queen Suites have a separate sleeping area that allows you to set your own schedule. The Park on Main® is a pet-friendly hotel, providing your pet with its own bed and water dish.
You've stepped into magic, you've found amazing; the splendor of Highlands, North Carolina await. To learn more about our packages and specials, contact us today.
** Disclaimer: Please note that this room does not have elevator access **
Click here to join our email list at the Park on Main and get access to exclusive discounts
Gallery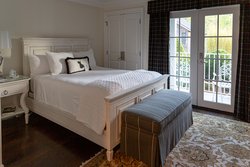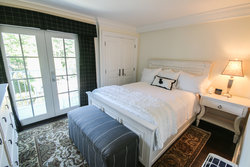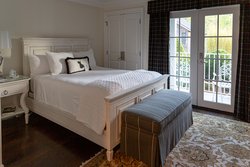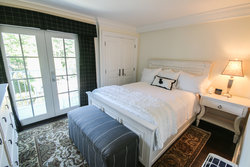 Amenities
Living room
Garden Terrace
Keurig coffee maker
Free WiFi
Shampoo and toiletries
Flat screen television
Continental breakfast
Refrigerator
Hairdryer